The Spinney Day Nursery is a family-run childcare business, operating out of two locations in Chester and Pulford. They offer pre-school care for young children, as well as run after school clubs and a range of holiday clubs to keep the kids entertained.
Having a well-established business, the time was right to replace their old website with something new and more befitting their superb array of childcare services.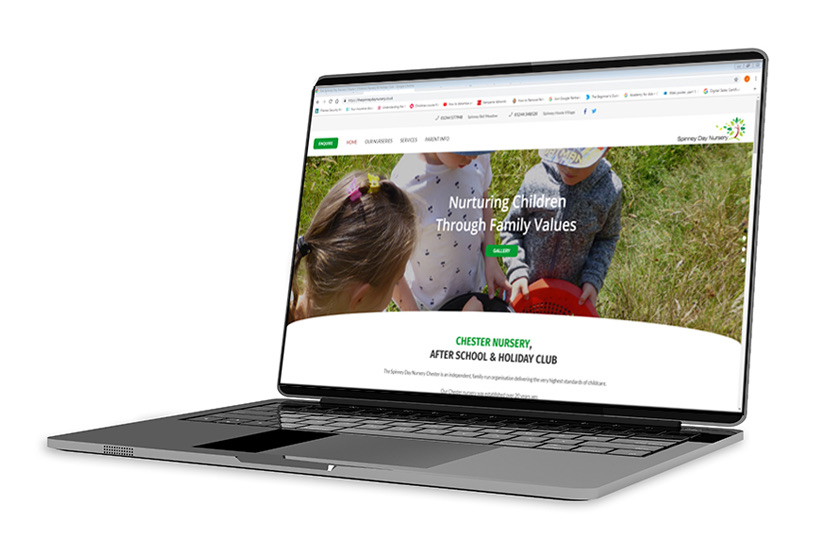 BeeBrilliant! developed a new website in close consultation with the Spinney Day team. Utilising plenty of existing photographs and historic content from their old site, we were able to bring their services to life for prospective parents on the look out for a childcare provider they can trust.
This resulted in visitors spending longer on the site, delving deeper into the content. The team has also received plenty of complimentary feedback from parents.
Promotion of two locations

Image galleries showcasing organised activities for the kids

Incorporating existing video

Fully mobile responsive

Blog for regular updates

Search engine optimisation of web pages

Enhanced security

Full content management system


I'm really pleased with our new website. The design effectively shows off the huge array of children's care services we offer and it's really easy for me to administer. It's been a breeze rebuilding the site, with advice and guidance from BeeBrilliant! along the way. I can't wait to start promoting our shiny new site to our current and future clients.