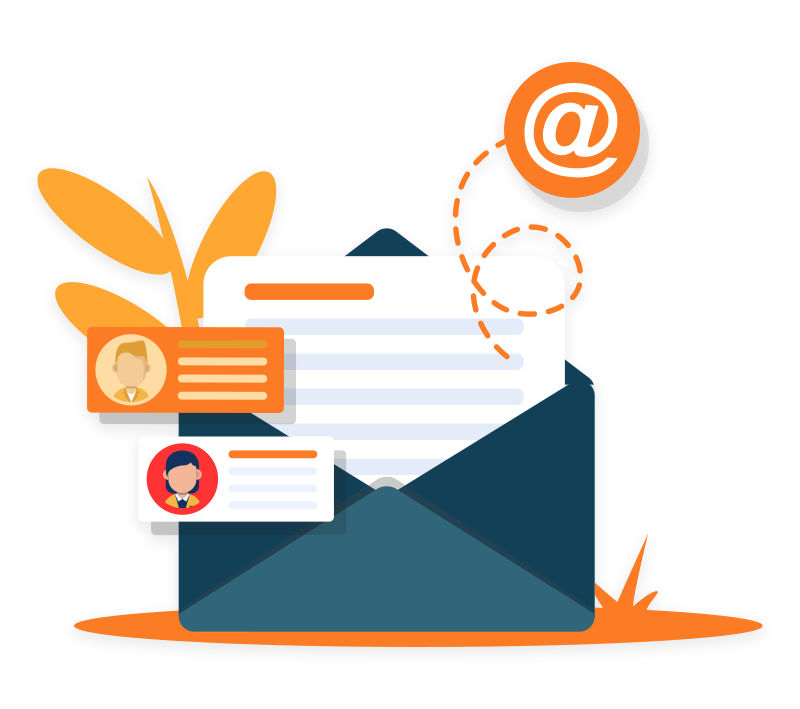 Made to measure
Professional Small Business Email Marketing
As an email marketing service provider with over a decade of experience, we know what it takes to compel recipients of email campaigns to take action.
There are more than 280 billion emails sent every day (that's over 8 trillion emails per month)! So with all that noise, is email marketing still effective?
Absolutely. In fact, it generally shows really strong results. According to The Data and Marketing Association, for every £1 you spend can create an average return of £32. Nice!
Stunning
Email campaigns to match the occasion
Email marketing is fast, cheap and remains highly effective, provided it's done well.
Whether you need an HTML email campaign design or a good old-fashioned plain-text Outlook email, we've got you covered.
All our eye-catching email templates are delivered on-brand using whatever platform you prefer. We always adhere to best practice guidelines, perfecting the art of email design through gradual refinement.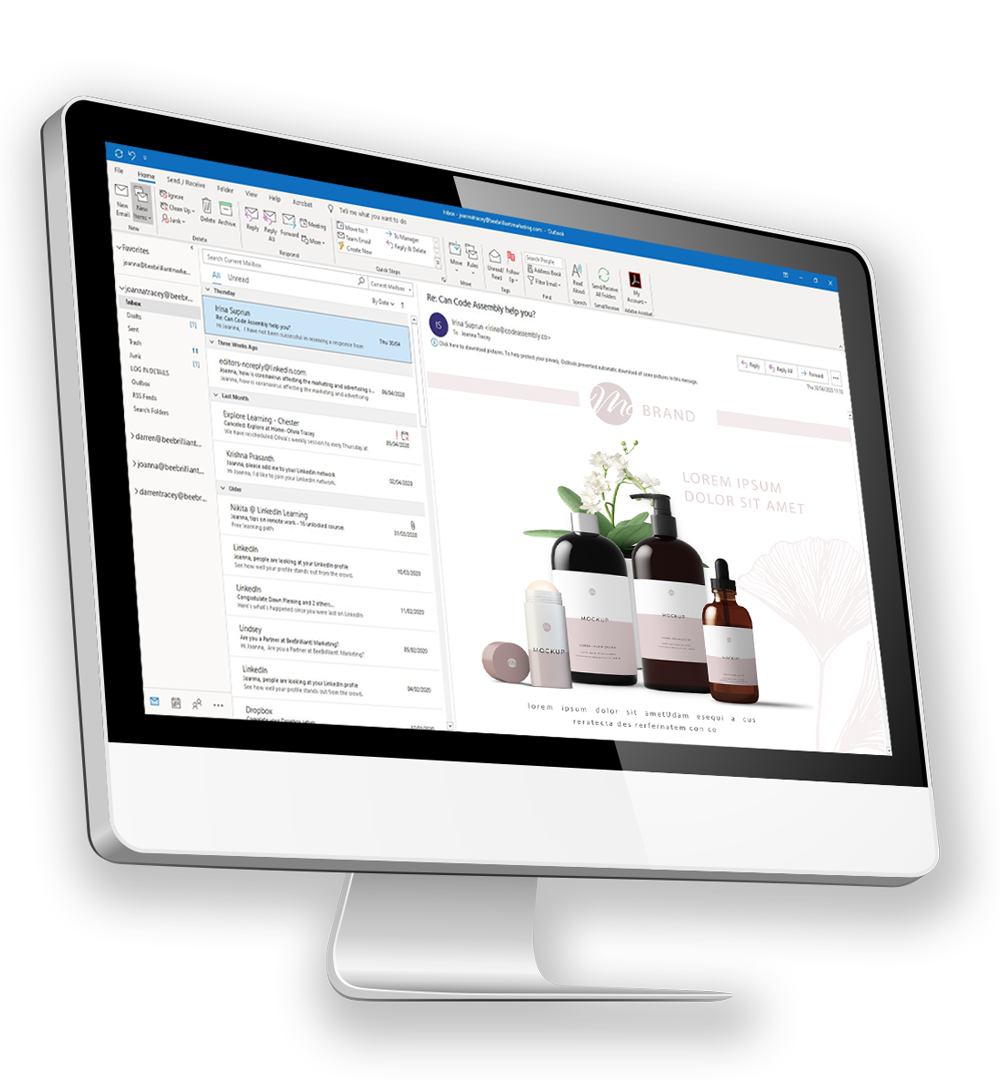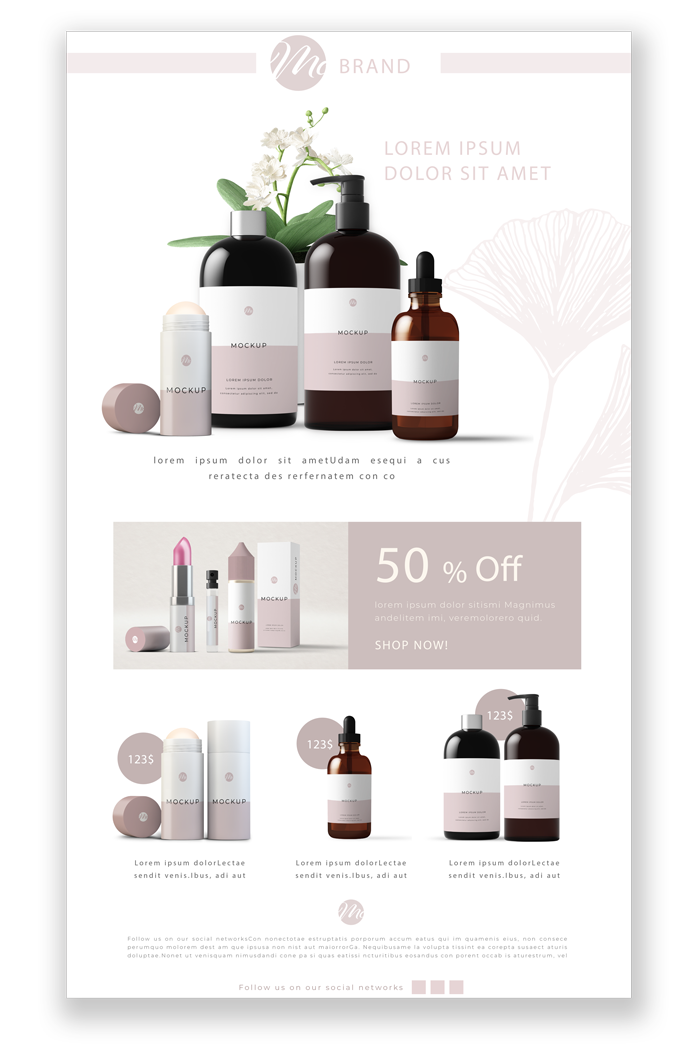 It doesn't matter which Email Service Provider (ESP) you use, we can help. Our team can either build campaigns directly within your preferred system, or output an HTML file for you to upload as you please.
Or, if you're not already up and running with an ESP, then we can make some recommendations for the right fit for your business.
The place to go for
Email Marketing, Done Right.
We'll painstakingly paw over your campaigns with a fine toothcomb to ensure they are optimised to their limit, in order to maximise their impact.
Which colour scheme yields the most conversions? Which block of content creates more clicks? Which call to action produces the best results? Which combination of all of the above yields the most conversions?
We can answer all these questions for you with multivariate testing and campaign development.
Whether you're following up by email or a spot of telemarketing, your team is going to need help in prioritising their time. We'll take the time to segment your campaign results to help you see the wood for the trees and put the most effort in where it matters.
Ensuring your user is exposed to a tailored message is essential to engaging them with your email. That's where dynamic content can prove valuable.
Drawing personal data into emails can dramatically improve the experience for readers.
Dates and times, email designs, sender alias, subject lines, all of these things can (and should) be split test regularly in order to make continual improvements.
Ensuring your email renders correctly on mobile and tablet devises is essential, given a large proportion (if not the majority) of your readers will open on these devises.
Keep an eye on user behaviours once they've received your email, including opens and clicks of course, but you can take this a step further and track activity further into the user journey on your website too. So you can see what really engages your audience.
Numerous factors affect whether your email actually reaches its intended recipient or is trapped in a spam filter.
Different email programs will render your content in different ways. That's why it's important to test, test and test again, across a plethora of email clients before hitting 'send'.
Need support with your email marketing?
We're itching to work with your small business and would love to help you generate more leads, improve customer communications or bolster sales through effective email campaigns.
Short on
Data for your next email?
The days of mass mailings to anyone with a Hotmail account are thankfully long gone. So gathering the right database of recipients for your next campaign will be fundamental to its success.
But if you don't have a well-kept CRM system brimming with warm prospects, then we can help you pull together the perfect target list for your next mailshot.
Of course, the most effective campaigns are always those sent to individuals already familiar with your brand.
If you're in B2B, then there is a little more room to manoeuvre, but you must be able to demonstrate recipients may have a legitimate business interest in your service. (Frankly, why would you target anyone else anyway!)
We can use a combination of data brokers and LinkedIn research to build a prospect list for your sales team to go after.
If you operate in a B2C environment, it's essential that your data has been opted-in.
So half the battle here will come from optimising the user experience on your website. We can then assist by creating subscriber lists from key landing pages and feeding you with content to distribute to your newfound fans.
Email Marketing Services You Can Rely On
With GDPR now entrenched in UK communications, it is essential that you can trust your email marketing agency to have the right compliant approach to database management.
We strictly adhere to GDPR rules and can help you to navigate this potential minefield, whilst delivering the mailshots you desire.
Our email marketing services are a highly effective way to find new customers and engage with existing ones.
We create emails that shine on desktop, tablet and smartphone. Each gives readers clear paths to engage and convert.
We are an agency that can handle all the requirements of extensive campaign management, including planning, design, content creation, and reporting.

Let's talk email
To give your small business email marketing efforts the wow factor, please get in touch.