Conwy Lodge Park offers a range of high-end holiday lodges for sale, situated on a beautiful 100-acre site in North Wales.
The site boasts glorious views and a range of lodges finished to luxury standards, making it the perfect UK holiday home destination.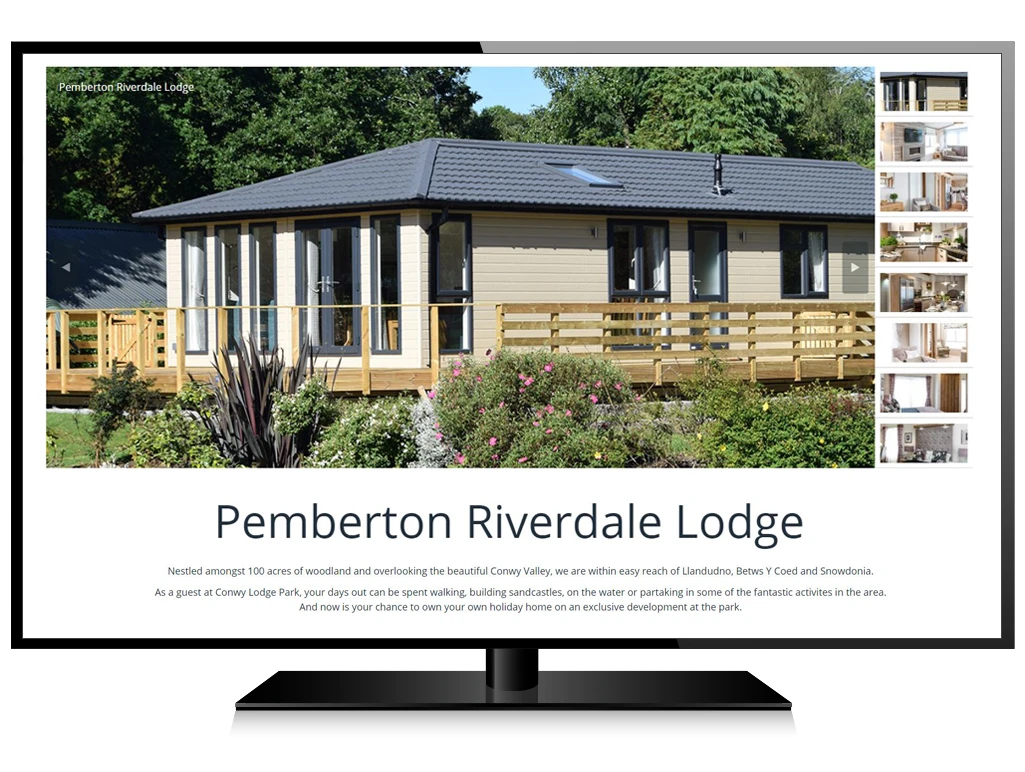 With a portfolio of high value lodges to sell over a sustained period of several years, the Conwy Lodge Park team needed to ensure that their website took pride of place on Google.
They needed to secure a strong organic search presence to drive viewings and maximise the return on their Google Ads budget.
Our 5-Step Approach
Effective SEO is a long-term process that requires an ongoing commitment to content creation, analysis and refinement.
As such, we developed a short, medium and long-term strategy for Conwy Lodge Park.
Keyword research
We analysed key terms that could be used by holidaymakers when seeking a trusted tour operator.
The most relevant terms were chosen as targets for their new site and cross-referenced against volume of searches and level of competition.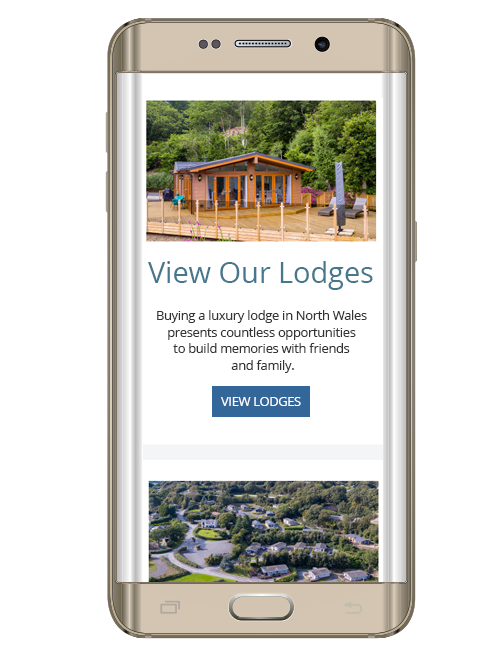 Copywriting core content
Next up, we wrote hero landing pages to showcase the range of lodges on sale and to promote the park in all its glory.
We also constructed high-converting individual lodge listings that could be easily edited as stock changed over time.
Blogging for local
To support the website's authority in welsh search terms, blog posts were written each month over a sustained period, to demonstrate expertise of tourism in North Wales.
These were constructed to answer popular questions posed by Google users relating to weekends away in Wales.
Key content clusters were also identified for searches related to purchasing a holiday home or lodge park living.


Backlinking for nationwide
Once a strong search presence was established for regional search terms, we shifted focus to broader, more competitive, nationwide terms.
Content was adjusted to reflect the new direction, and we began building backlinks from high authority, trusted websites on a monthly basis.
This process is ongoing, but has already shown promise, through month on month improvements in nationwide rankings, with more to come!
Digital Ads
To complement the work on organic search, we also took over management of the Conwy Lodge Park Google Ads account.

By launching ads in a variety of formats, from standard text ads to performance max, display and retargeting, we've seen a dramatic uplift in the number of enquiries and viewings booked each month.
Through careful budget management, and refined ad targeting, ads now run year-round and continue to generate interest even when the park is closed for the winter.