Website Build + SEO Strategy
Home To Africa create once-in-a-lifetime safaris in East Africa that deliver lasting memories for individuals, families and groups.
They specialize in creating highly personalized private tours throughout Uganda, Kenya, Rwanda and Tanzania.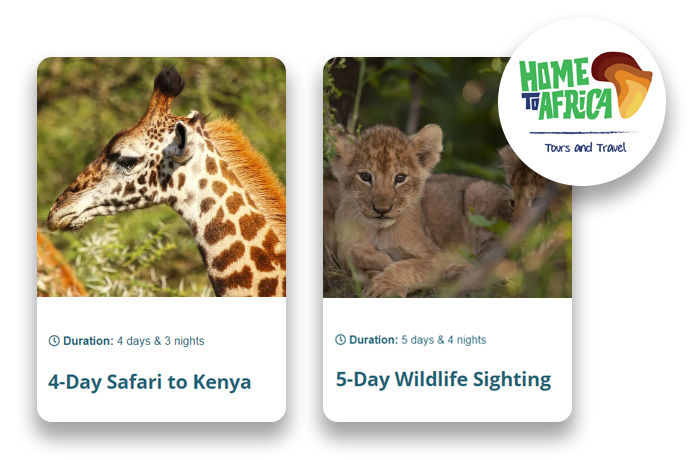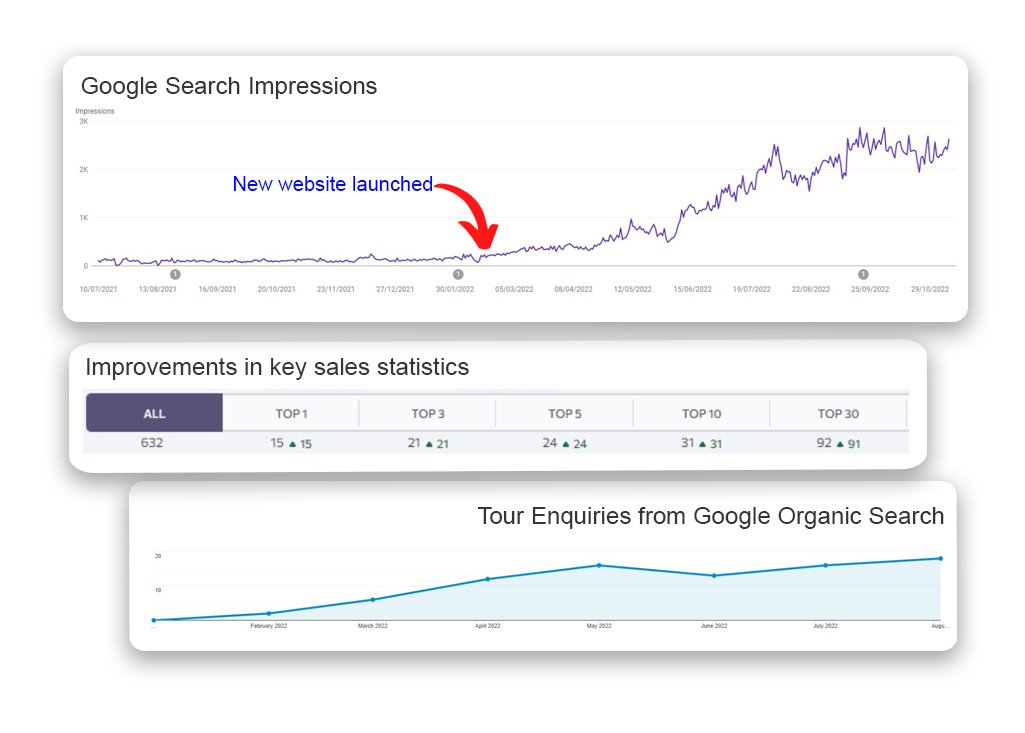 The Home to Africa team had benefited from a steady stream of bookings through word of mouth, tour comparison websites and by building a strong reputation on TripAdvisor.
However, Covid travel restrictions had hit the business hard.
They now needed to reduce their reliance on these lead sources alone. They wanted to build an income stream from their own website. One that was free from partner booking fees and reduced their reliance on sites that are outside of their control.
Home to Africa Web Design
They had an existing website and loved the design, but it was difficult and expensive to maintain on the current technology.
Their search engine optimization was also non-existent. Google couldn't crawl the site effectively, and their content wasn't built with search engines in mind.
And so, they simply didn't rank.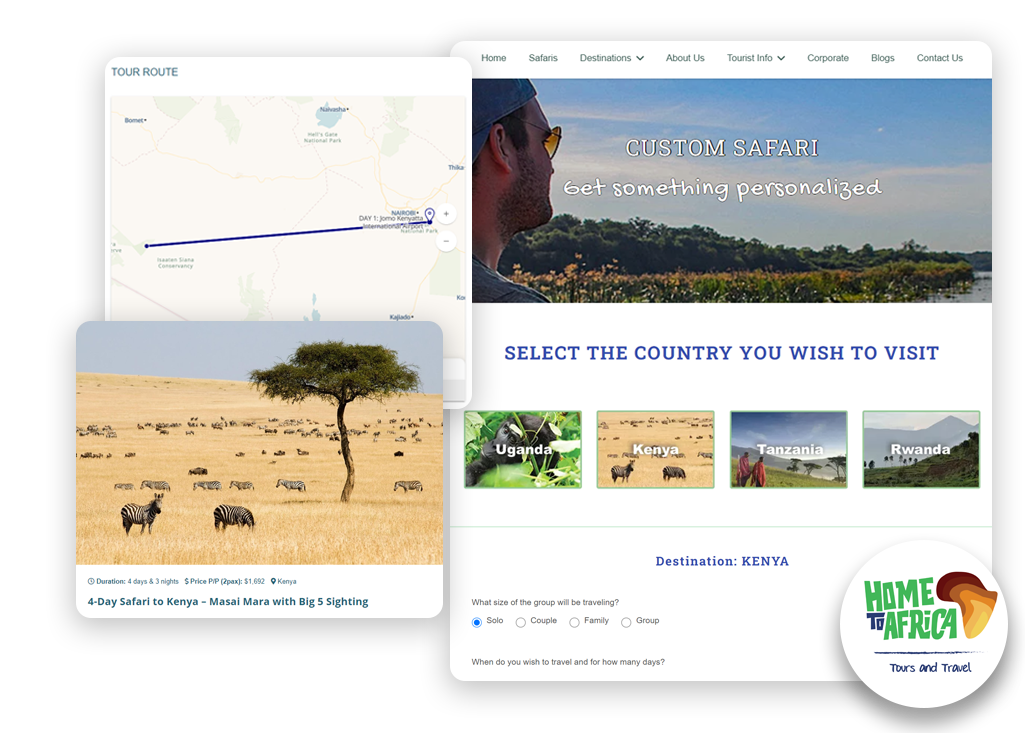 They needed a website that reflected their current design, but that could be easily (and affordably) maintained.
It needed to be correctly formatted for search engines, but also deliver key functionality, such as:
An online tour booking tool

Payment gateway

Interactive tour itineraries

Custom trip requests
Our 7-Step Approach
Effective SEO is a long-term process that requires and ongoing commitment to content creation, analysis and refinement.
As such, we developed a short, medium and long-term strategy for Home to Africa.
Keyword research
We analysed key terms that could be used by holidaymakers when seeking a trusted tour operator.
The most relevant terms were chosen as targets for their new site and cross-referenced against volume of searches and level of competition.
Site architecture
Based on the findings of our keyword research, we determined primary and secondary key terms to target on each page.
These were supported by a variety of synonyms, with the page architecture structured in a manner to avoid keyword cannibalization.
Copywriting core content
Next up, we wrote hero pages and tour descriptions to target those terms.
Rebuild website
Then it was time to rebuild the website. Moving it from a very inflexible setup to harness the power of WordPress, the world's most popular website content management system.
This would allow the Home To Africa team to update the site themselves if they wish.
At the same time, we also removed technical obstacles to Google crawling the site.
Blogging
To support the new website's authority, in the areas of African Safaris and region-specifc travel, several pillar blog posts were written.

These aim to answer popular questions posed by Google users relating to safaris.
Key content clusters were identified and passed across to the Home to Africa team.
This would allow them to continue blog writing themselves, with a clear focus on terms that would aid their SEO efforts..
Backlinking
Several travel websites were identified as having a good domain authority and strong industry presence.
These were passed to the Home to Africa team to reach out and engage with the publishers, to secure guest articles with backlinks.
Backlink anchor text and target pages were also surmised, which would help generate more authority for focal pages.
Review and refresh
SEO is a process of continual evolution. Therefore, the BeeBrilliant team periodically check-in on progress and recommend adjustments to page copy and blogging focus.
This allows the team to channel attention toward quick win opportunities and flex their content strategy, dependent on results in particular areas.
"The team at BeeBrilliant recently helped us to establish a future-proof web development process. They rebuilt our website on a platform that is universally supported, whilst retaining the styling we loved.
This has set us up well for the future, creating a solid platform for our SEO to build from moving forward. We are very pleased with their work. 
Thank you, you are the best marketing company I have ever dealt with."