We help small businesses to grow through Google Adwords and other forms of pay per click advertising.
Your business may be missing out due to limited numbers of potential customers hitting your website. .
Driving high quality traffic to websites is one area that an Adwords management agency, such as BeeBrilliant!, can help your business to grow.
An honest, no-nonsense family run PPC management agency helping companies turn clicks into customers.
Pay per click, or PPC as it is commonly known, is a model of advertising that allows digital marketers to display ads but only pay a fee when that ad is clicked by an online user. Essentially, it's a way of buying visits to your website, rather than attempting to "earn" those visits organically.
To show a PPC ad, marketers bid to display those ads in either search results or on websites popular with their target audience.
REQUEST A PPC AUDIT
If you're struggling to generate sales with your ppc ads, why not contact us to audit of your campaigns?
There are many different types of
Pay Per Click Advertising
There are many forms of pay per click advertising, but when discussing PPC with clients, we typically refer to the following:
Google Ads are a popular form of advertising. They let you 'jump the queue' and reach the top of Google's listings instantly. Without proper management and targeting, costs can spiral. However, with the right guidance, these ads can be a valuable source of leads.
If you want to sell a product online, Google Shopping Ads are a superb avenue for sales. These visual listings put products in front of customers' eyes on the first page of Google. Meaning you generate traffic to your website from visitors in 'buying mode'.
Social media ads also work on a PPC model. Advertising on Facebook, Instagram or LinkedIn can bolster brand awareness and drive sales. With sophisticated targeting, we'll ensure your ads serve up to potential buyers across these platforms.
Display ads are banner, image or text ads that can appear on a variety of websites. These link visitors back to your website. We place ads across websites that attract audiences which resonate well with our client's product or service.
Case Study:
PPC Campaigns for Mr Cool It 
Using a combination of Google Shopping and Standard PPC advertising, we've been able to drive sales for this leading provider of slush machines and frozen drinks supplies.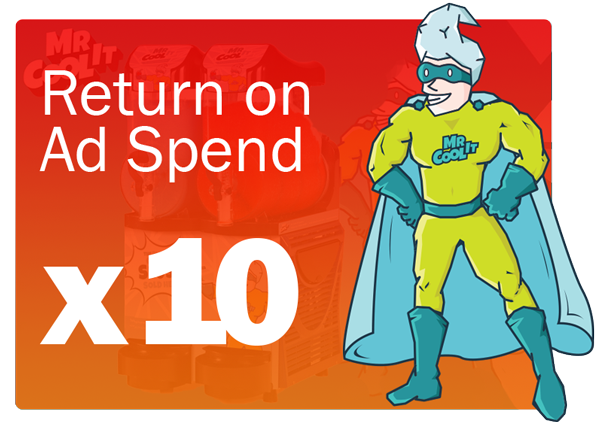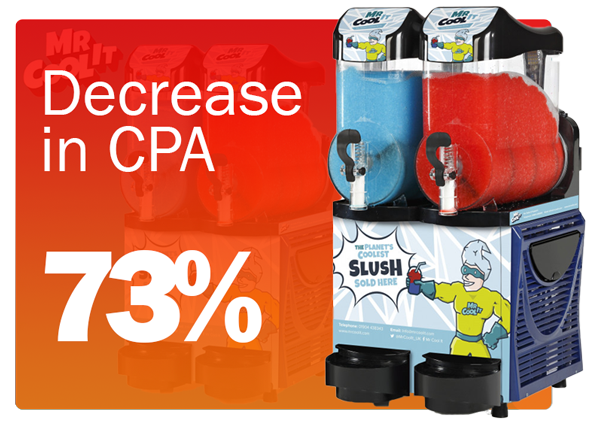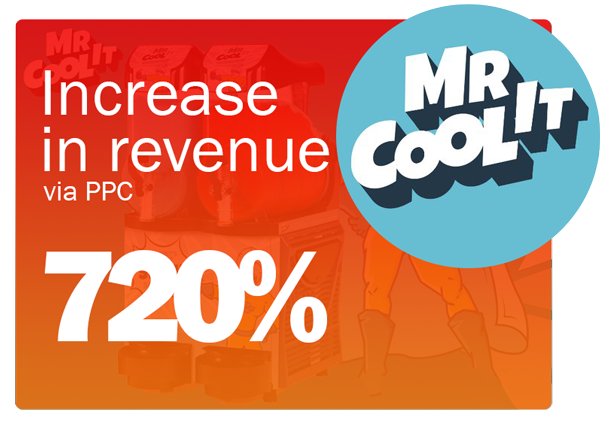 Does Small Business PPC Work?
In short, it depends.
It depends on how well-managed your campaigns are, what the competition is like, what consumers are searching for and how much you can afford to pay per sale.
Too many small business owners stumble in to PPC blindly.
Thinking if you bid high enough the sales will come rolling in. This simply isn't the case. Effective PPC campaign management that delivers a healthy and sustainable return on investment is a science.
There's little doubt, being at the top of the search results will increase your online presence, website traffic and sales. Achieving this early on allows your business to become profitable very quickly and opens up new avenues for growth.
Be selective. Go niche. Calculate how much margin you can afford to give away on ppc advertising and don't go over that amount. Then ensure the landing page experience is optimised.

Drive traffic to your website with our small business ppc management services
We focus on maximising the return on your investment, constantly striving to improve ad conversions whilst reducing cost and help you to understand the complex world of PPC.
To discover how our fully managed ppc service could take your small business to the next level, please get in touch.