We will
Find words for your website
Our freelance web copywriters create content for business that entertains, persuades and informs.
From a single web landing page to copywriting entire websites, our team of professional writers are on hand to assist.
We can create everything from product descriptions for ecommerce websites to blogs, campaign landing pages to 'About Us' pages. Whatever your requirement, we'll get to the heart of your company to portray your business the way you want.
Turn clicks into customers with our website copywriting services
With our professional copywriting services, you can expect so much more from your website.
Watch your business climb to the top of the organic search rankings and outshine competitors. We refine all our copy to ensure SEO is front of mind.
Not only do search engines love our content, people do too! It's the job of our freelance web writers to craft persuasive content that converts.
No website is complete without a blog that delivers compelling thought-leadership content, acting as a platform to share your team's industry knowledge.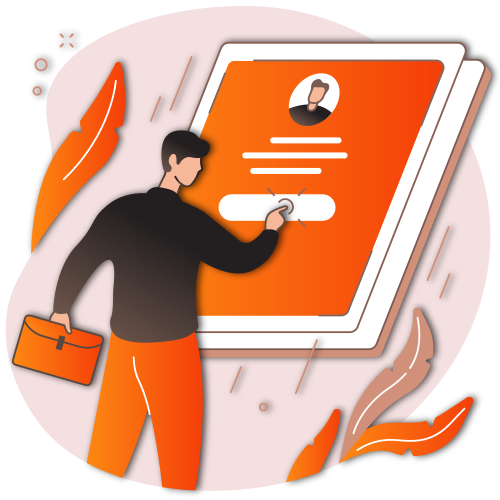 Poor website copy?
You have seconds to make a good impression. The most popular button on the internet is the 'back' button, which means that your copy needs to be instantly engaging. If your website content is below par then prospective customers will bounce straight back out and into the arms of your competitors. It's that simple.
We specialise in writing engaging pages for websites that perhaps aren't getting the traction that you'd like. We'll transform web page tone of voice to wow your customers, build trust and real them in.
Are you content with your website content?
Our team of freelance web copywriters are itching to get tapping on their keyboards.
We'd love to give your website copy a tune up to help you enjoy more traffic, customers, and ultimately, sales.
Create
A lightbulb moment for your customers
Persuasive copywriting is the electricity that powers great websites.
Can you communicate exactly what you offer and why customers should care within 5 seconds of them arriving on your website? Well, that's our job.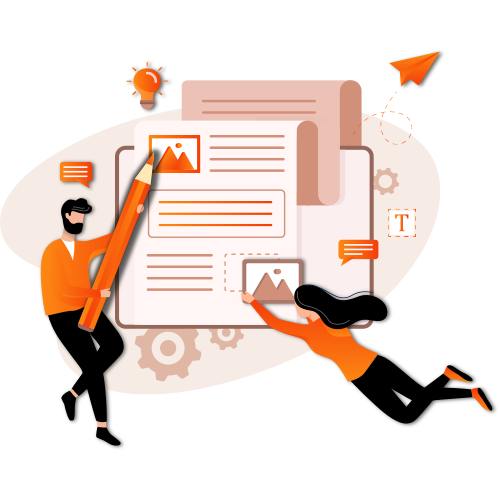 There's a knack to great website copywriting
Throwing a couple of paragraphs of copy from your latest brochure up onto a website and stuffing it with a few key terms isn't going to cut the mustard.
Copywriting for the web, when done correctly, immediately addresses the concerns of the reader and tugs at their heartstrings. It seamlessly intertwines search engine optimisation techniques into the content, but never stuffs keywords to the detriment of quality copy.
Writing effective copy for websites should take into account:
• The reader's issue and how you solve their problem
• Their profile and your tone of the voice
• Presenting your credibility in the field
• Coaxing the individual to complete a call to action
As for being found in the first place, critically, we understand SEO. Knowing how to write copy in a way that will help lift your website to high search engine positions is fundamental.
Here's some of our content
FAQ
Website copywriting services
Here are a few questions we're often posed by clients prior to enlisting our copywriting services.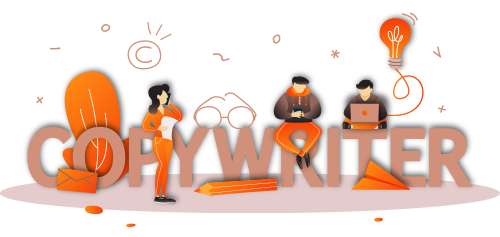 How long does website copywriting take?
The process of writing a web page typically takes one to two weeks, allowing for briefing, creation and amendments. If you need a large number of pages we would stagger their production in a manner that compliments your web development process. So you can drip feed fresh content onto your website over a number of months. This continual churn of quality copy ensures your business never stands still and constantly benefits from new and informative content.
How do you get to grips with my business?
We get it, you're unsure if anybody could understand your market, and your customer, as well as you. A perfectly valid concern, but rest assured, we've crafted copy for websites spanning a host of industries. Our skilled copywriters can produce effective content from a combination of detailed discovery notes and their own online research into your sector.
We know that without appeal and authenticity, the lead-generating capacity of a website is virtually non-existent. Therefore, we'll invest a great deal of time into understanding your target audience up front, to streamline the process of creating compelling website content as much as possible.
What if I don't like the content?
We're pretty confident you'll love the content we produce, but in the event that you don't, we offer unlimited revisions on work produced in the initial month, and two revisions thereafter. So you'll have plenty of opportunity for feedback and our team will learn what floats your boat in the process.
How often should I produce new content?
Fresh content powers great websites. So we'd recommend a process of continual content production that runs throughout the year. This might take the form of a few key landing pages that are designed to convert visitors into leads, complimented by a series of blogs. Our recommendations are tailored to suit your sector and audience needs.
Does my website need a rewrite?
Sometimes our clients already have pretty decent content on their website, but it's just not focussed appropriately. Other times we'd recommend starting again from scratch. We can usually tell very quickly which is the case for a particular website, based on audience appeal and search engine best practice.

Enlist a freelance web copywriter today
If you need help finding your online voice, our copywriting team are eagerly waiting by the phone.
Please get in touch today to discuss your content-creation goals.