Reliable
Social Media Management Services
We are a social media marketing agency for small businesses.
We'll grow your social following by posting engaging content, creating organic connections, providing timely responses to customers and boosting your presence through advertising.
If you need help to ensure that your business can be found on social media sites such as Facebook, LinkedIn, Twitter and Instagram, or maybe you feel overwhelmed with the amount of time maintaining your fan page is taking, then we may be able to assist.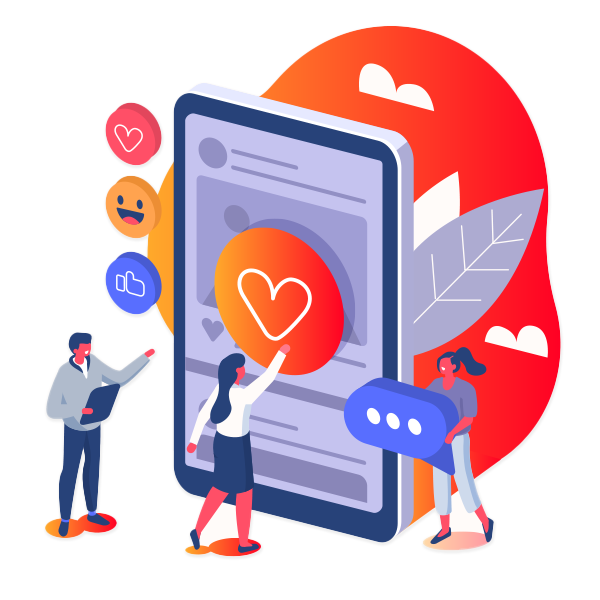 Remove the burden of
Struggling to manage your social accounts?
Having a strong social media presence is something that your audience will expect from your business. But maintaining constant updates, responding to queries and running promotional campaigns via this medium is time consuming. We can support you by taking ownership of your social media channels and acting on your behalf.
These platforms should be monitored daily to remove spam comments, respond to questions, and engage with potential customers. This is one of the many duties of our social media experts! Utilise our time wisely and you can enjoy all the benefits of social marketing, without incurring huge cost.
Boost your popularity on social media sites
Facebook, LinkedIn, Twitter, Instagram, they all have their merits in connecting with audiences. But which is right for your business?
The B2B professional's weapon of choice, LinkedIn gives you access to the majority of your client base. We can trawl specialist groups, send InMails and perform advanced searches to identify prospects on your behalf.
Twitter can prove to be an effective communications tool. Used by many businesses to ensure that their content reaches a broader audience and that urgent messages are distributed immediately.
With fantastic opportunities for your fans to spread the word about your business, Facebook is the ideal tool to gain referrals or to promote events. With highly segmented advertising options it could also prove a useful lead generation tool.
Enlist our social media management for your small business
How can you set time aside to constantly post updates to social media, manage the responses and measure a return on investment when you have a business to run? Improve awareness of your brand through social channels with our experts.
Watch your social media following grow
Use us to manage your social media presence and we'll custom-build a package tailored to your needs. We prefer to focus time and effort on one or two primary social media platforms, as this allows us to utilise each medium to best effect without spreading already tight resources too thinly.
Once up and running we can provide you with regular reporting on new followers acquired, content distributed, details of what's been shared, what proved popular and what didn't quite hit the mark.

Let's Talk Social!
We'd love to have a chat about how we could help your small business manage it's social media presence.