Demand
More from Your Polish Website Translation
We help businesses to expand into Poland through quality translation services that really get to grips with the needs of the target audience. We always consider local nuances in our website translations and digital marketing efforts in order to truly 'get under the skin' of Polish audiences.
Different things make Polish people tick. That's why you should have a Polish version of your website written by a native polish professional. After all, you don't want idioms getting lost in translation.
The
To ensure that you feel like a local business, we'll help you to localize your site and product offering.
Localization takes translation one step further. Your business website should be aligned with cultural values, needs and expectations of your target market. We'll ensure that your content encompasses all of the quirks of the Polish market.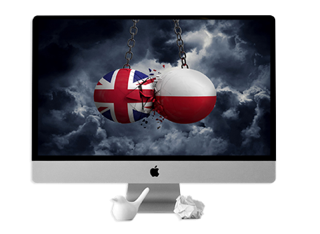 The
Instead of just focusing on the language, we'll ensure that that content of your website is culturally relevant to the Polish market.
We take cultural differences into account in everything we do. Whilst this sometimes means that we need to incorporate a little creative writing into the process, we believe that the result is a website or campaign more likely to deliver results.
What Makes Our Polish Translation Services Different?
We're marketers by trade. Unlike dedicated translation companies, we work with our clients to understand the application of their polish translation in the marketing mix.
We help companies to grow by translating marketing material from English into Polish or from Polish into English. This could involve helping you to build a country-specific version of your website, producing locally relevant content and visuals or advising on optimisation and keyword strategies.

Looking for polish translator?
To discuss the optimisation of your online efforts for Poland, please give us a call or complete this contact form.