If you're trying to figure out how to grow your business online, you've probably already been bombarded with inconsistent tips and pricey solutions. It doesn't exactly help, especially when you're on a budget since… duh? You're only just starting out!
Let us make things easier for you. We're about to give you some straightforward and actionable tips on how to grow your business online and how to do online marketing the right way without sacrificing your wallet. Grab pen and paper!
9 tips on how to grow a business online

1. Choose an off-the-shelf website template
Don't you even think about approaching potential clients or customers without first having a website! It's what shows your audience that you're a legitimate business, not just an unreliable amateur. Plus, it's pretty much synonymous with your brand when you're starting out and haven't got much else to showcase.
If what's stopping you is the thought of having to pay thousands of pounds for someone to develop a website, don't worry: nowadays, you can easily create one by yourself, even if you know nothing about coding!
Compare different website builders to find the solution that works best for your needs and budget. Some popular options are the intuitive and fully-hosted SquareSpace and Wix, the e-commerce focused Shopify, or the versatile WordPress. The last comes with a steeper learning curve, but there's a reason why it accounts for 37.3% of all websites: it's professional and highly customisable.
With over 30,000 free and paid themes to choose from, WordPress is bound to have one that works for you. Using one of these pre-made templates means that you can still customise your website to a T to reflect your business without any substantial upfront investments.
2. Focus on data-driven decisions when making web alterations
While you definitely deserve a pat on the back for creating your entire website from scratch, that doesn't mean that your work here is done. You can't just leave it like that until the end of times simply because your mum said it looks good!
It's essential to analyse your audience's behaviour and take the UX (user experience) into consideration, basing your decisions on actual data rather than guesses.
Take the time to learn as much as you can about SEO (search engine optimisation). You can use online tools like Google Analytics to discover where your website traffic comes from and what people are actually searching to find your products or services.
It's also important to figure out how users navigate your website, so that you can make it as easy and intuitive as possible for them, virtually taking them by hand to show them what you want them to see first and what they should click on next. Look for website heatmap tools such as Hotjar or Crazy Egg: they'll show you how and where users have been engaging the most on each page.
While they might sound like two separate worlds, SEO and UX are actually tightly intertwined: the latter is one of the many ranking factors used by search engines to decide which websites they should show to users in their SERP (search engine results page).
For example, is your website optimised for mobiles? Since 53% of all website traffic comes from phones, search engines aren't going to take any risks. If your web pages are static objects with tiny text that doesn't fit in the screen, they aren't going to bother recommending it to people.
3. Harness the power of social media
Social media like Facebook and Instagram are the perfect place to showcase your business' personality and USP, improve brand awareness without spending a ton of money on ads, and create connections with your target audience. The best thing? They're free to use, obviously!
By learning how to do online marketing through social media and using them regularly and with a strategy, you'll reach a lot more people. Most importantly, you'll retain the audience that, as a new business, you're working so hard to build!
Not sure where to start? This might be the right time to reveal that we've got a step-by-step guide on how to use social media for your small business.
4. Be smart with PPC ads
One of the main reasons why some businesses waste money and fail to grow in an organic way is that they think that chucking hundreds of pounds towards random advertising will solve all their problems, magically bringing them customers.
We're not saying that you shouldn't spend money on PPC ads at all. Just do it wisely!
Your competitors, who've been in business for longer, probably have a bigger advertising budget, so targeting the vaguest and broadest keywords is unlikely to ensure a satisfactory ROI. Be realistic and aim for more specific, niche terms that are relevant to your target audience.
That's the same if you run ads on platforms like Facebook: in order to stop someone's scrolling, they need to feel like you're actually talking to them and offering something that brings them value.
Don't try and advertise to everyone, or else your ads will be perceived as irrelevant white noise!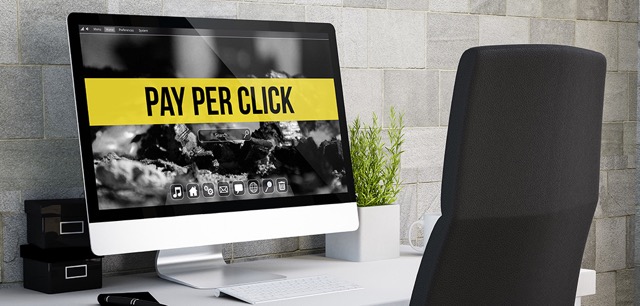 5. Be active online in your niche
Another way to grow your business online is to engage with your target audience on the websites where they're most active. For example, you could make connections and enhance brand awareness by replying to relevant questions on community-focused platforms like Reddit and Quora, or whatever resonates with your audience and industry.
Don't start shamelessly promoting yourself, though! You're doing this to be seen as an expert in your field and show your audience that you care about helping them out, not to constantly pitch them your services.
Another way to do so is to guest-post on websites that cover topics in your industry. Your target audience—that doesn't know you just yet but is active on those platforms and cares about the same things—will discover all about your incredible products and services.
6. Learn how to grow your business online through your blog
Don't hold back when it comes to content that brings value: give it away on a regular basis to reach and retain more and more people in your target audience!
Blogging on your business' website is the best way to cultivate a strong content marketing strategy. Not only will it show your audience that you care about having a conversation with them and help you position yourself as a trusted thought-leading expert in your industry: it will even improve the SEO of your website!
This is mainly because each blog post consists of a new web page and therefore allows you to target a separate long-tail keyword. While ranking for generic and highly competitive terms like 'grocery delivery' would be much harder, writing a good blog post on the "benefits of using a grocery delivery service" makes it more manageable. That's because it's a less competitive but still relevant and even more specific keyword.
To cover all your bases, you should write several blog posts aimed at potential customers in different stages of the sales funnel.
A content marketing strategy will then complement your social media plan and newsletter, offering valuable content to your existing audience other than just those who'll find you for the first time through search engines.
7. Build an email list from day 1 (yep, right now!)
Imagine being at a bar, meeting someone that you really get along with, and… not exchanging phone numbers. Yep, you're never going to see them again. Same as the people who've somehow found your website but haven't been given a reason to leave you their contact details: unfortunately, they'll forget about you.
You can avoid that by having a banner that offers them the opportunity to subscribe to your awesome newsletter full of tips and content that they love. A cheeky incentive such as a free downloadable product or a discount on their first order will always help.
Would you like to grow your business?
If you need help with scaling your business up or simply need more leads, contact us today.

8. Optimise your web presence and use local search
As well as constantly updating your website and being active on relevant platforms, it's handy to optimise your web presence when it comes to business directories and local search.
The most important? Google My Business. You will show up on the most popular search engine with a large box that includes a handy overview of what you do, your business' contact details, and a map to help users find you. This means that people who're looking for your type of business 'near me' are much more likely to bump into you!
There are tons of other free listings, too: it's just a matter of finding the ones that are more relevant to your industry.
If you want to make the most of local search, don't forget about your website's content and SEO. From your metadata to having your address clearly displayed, you must make it as intuitive as possible for search engine crawlers to know where you're based. And that you're the best [insert your business type] in [insert your city], of course.
9. Gather feedback and online reviews
No matter how well you're doing, there's always room for improvement. Listening to your audience's feedback to know what's working and what isn't will give you the chance to improve your website, product offer and marketing strategy to meet their expectations and needs.
Make sure you reply to reviews (both the good and the bad) so that your customers know that you actually care, and think of how you can put their feedback to use. Having lots of positive reviews will also boost your SEO… for free.
You can relax now. Learning how to grow your business online will no longer cost you the thousands of pounds that you were afraid of spending!
However, if you're finding it a bit overwhelming to look after everything on your own, we'd love to help you. Outsourcing one or more aspects of your business allows you to focus on what you're more comfortable and passionate about, while we do what we do best: digital marketing for small businesses like yours!