If you've been navigating your business without a plan, it's probably time to invest in a professional to start sailing towards the right direction. But what does a marketing consultant do? How can they actually help your business?
Let's start with the basics.
What exactly is a
marketing consultant?
A marketing consultant is an experienced professional marketer with whom you can collaborate to improve and maximise your marketing efforts.
Since marketing consultants work with a variety of businesses and across different industries, they can give you an objective overview and create the right custom plan regardless of your field.
So, what does a marketing consultant do?
Overall, a marketing consultant starts by analysing your business model and target market. They then develop the right strategies to help you grow your business by communicating its value to your specific audience effectively, using the most relevant platforms and techniques.
Basically, a marketing consultant knows exactly how to find untapped opportunities within your business and use them to help you convey your USP while standing out against your competitors.
But what does a marketing consultant do in practice?
It really depends on your business situation, but the job of a marketing consultant usually involves the following:
Auditing your existing advertising and marketing efforts (e.g. website, social media strategy, email marketing, etc.) to determine whether or not you're on the right track
Analysing your target audience or, if you're not sure who they are, helping you identify them
Finding new ideas and opportunities to attract and retain them
Creating an effective marketing mix that's tailored to your specific situation and audience
Helping you reshape your branding, identity, and message to resonate with your target market
Facilitating the sales funnel
Maximising engagement through channels like social media and email marketing
Ensuring consistency and coordination across all of your marketing platforms
Creating a content marketing plan to help you reach more customers via search engines while using your blog
Managing campaigns (e.g. social media, email, local marketing, PPC ads, etc.)
Tracking your marketing efforts and setting relevant benchmarks to determine success
Reviewing your analytics periodically and adjusting your strategy accordingly to maximise results

Do I need a
marketing consultant?
Probably. Here are five tell-tale signs that you need a marketing consultant for your small business.
1. You are a solopreneur or have a small team that doesn't include a marketing specialist
The biggest reason why you might need a marketing consultant is simply that… you're not one yourself.
Or you haven't got a marketing specialist in your team.
For example, you might have hired someone who's in charge of socials and have already outsourced your email marketing.
However, if nobody has ever created or assessed an overall strategy, you've probably been wasting both time and money: in fact, your individual marketing channels haven't been used to work towards the same goals.
That's exactly where a marketing consultant can help.
2. Your business has been stagnant for a while
If you've been putting a ton of time and monetary efforts into growing your business but haven't seen tangible results, then you need a marketing consultant.
They'll help you figure out what's causing this dry spell and create a plan to start making it rain again.
Why keep on going in the wrong direction when you can literally harness the expertise of someone who specialises in this field?
3. You don't generate many leads
If you've only just started your business, relax: that's fairly normal.
However, if you have been trading for a while but struggling to receive frequent leads, you could certainly benefit from the help of a marketing consultant.
Instead of scrambling for them, imagine how much easier the day-to-day running of your business would be if you could generate regular leads from your website, search engines, social media, and other strategies.
4. You don't know who you're talking to (aka your target audience)
When you talk to everyone, nobody is really listening: you become background noise.
While it might sound scary to niche down instead of talking to everyone out there, focusing your attention on your actual target audience will help you stand out and speak to them in a way that feels relevant to them, both when it comes to the actual message and the way you convey it.
Remember: what does a marketing consultant do when it comes to audiences? They help you identify yours and fine-tune your message to their needs.
This will allow you to grab their attention so that they won't just 'hear' you: they'll be actively listening and engaging with your brand.
5. You haven't actually got a marketing plan
Sometimes, certain things are best left unplanned, like an adventurous hike or a spontaneous catch-up with a friend. Sadly, marketing isn't one of them.
Perhaps you've created a product or service and put it out there without an overall strategy in place? Maybe you only post about it on socials whenever you have time? Then you need a marketing consultant to create a plan that puts you in the right direction and ensures you don't lose sight of your winning strategies and goals.
Would you like to grow your new business?
If you need help with scaling your business up or simply need more leads, contact us today.
5 game-changing benefits of working with a
marketing consultant
Now that you know what a marketing consultant does and that you probably need one, what does this translate into for your company?
Here are the main benefits that you'll unlock when collaborating with a marketing consultant for your small business.
1. A marketing consultant is a marketing expert (duh!)
Even the best dancer in the world needs a choreographer!
Likewise, while we're confident that you're already unbeatable at what you do with your business, let's be honest: marketing is not your speciality. And that's ok.
A marketing consultant is here to give you an overall strategy while being sure that your business stays up to date with best practices and new opportunities.
That way, you can concentrate on what you do best without worrying about throwing your budget away.
2. Your business won't waste time going in the wrong direction
In business, there seems to be this misconception that, as long as you're hustling 24/7 and promoting your company every day, you'll get results.
Sadly, the reality is much different.
Spending time and money in promoting your business won't get you anywhere if you're not doing it correctly.
What if you've been posting regularly on Facebook but your target audience is actually on Instagram? Maybe you've focused on describing your product features without conveying what benefits they will translate into for the buyer?
Either way, a marketing consultant will bring your business on the right track so that you won't run the risk of wasting your resources on one that leads to a dead end.
3. A marketing consultant will help you speak to the right people and in the best way possible for them
As we mentioned before, when trying to appeal to everybody, you end up being so vague that you appeal to… no one.
A marketing consultant will focus on the right messaging and strategies for you to grab the attention of your specific audience instead of wasting energy (and budget) shouting to the masses.
4. They will optimise your marketing's effectiveness and ROI
Tired of parting with your marketing and advertising budget without seeing an actual ROI? When working with a marketing consultant, you can say bye to costly strategies that aren't working for your business.
You'll only be investing in those that are better suited to your USP, offer, and audience.
Most importantly, you'll be using them correctly, both because your marketing consultant will help you clarify your message and because they'll suggest all the right techniques to put them into practice.
5. They will actually monitor these strategies
Too many businesses are relying on guesswork when it comes to marketing, and that's a big NO.
You can't just post on socials or write emails, press send, and hope for the best.
You must check your analytics regularly to see what's working with your audience and what isn't.
What does a marketing consultant do to help? They analyse your metrics before, during, and after every campaign.
Basically, they use data rather than guesswork in order to make informed decisions.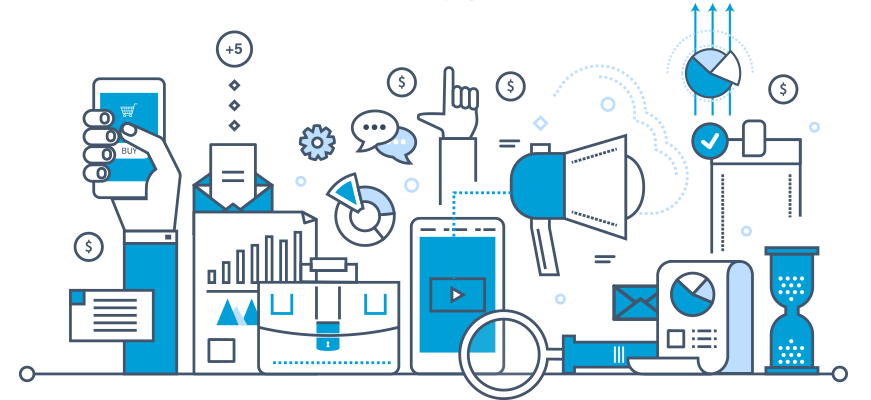 Working with a
marketing consultant
At BeeBrilliant! we leave nothing to chance when it comes to helping small businesses like yours find the right direction and maximise their marketing results.
When you invest in our marketing services, we'll start with:
A competitor analysis: how do your competitors' offer and brand compare to yours? Can you fill any gaps that the others haven't focused on? How can you stand out?
SWOT analysis: we'll identify your strengths, weaknesses, opportunities, and threats to obtain a clear picture of where your business is currently at and how we can differentiate it from your competitors
PESTLE analysis: we'll take into account how any political, economic, social, technological, legal, and environmental factors might impact you in the future to ensure that your business is sustainable and bulletproof
Market research: from defining your target audience to performing keyword research, we'll figure out where your business stands in relation to the rest of your field
Brand identity: we'll help you develop it or tweak it to create a proposition, tone of voice, and values that actually resonate with your target audience
So, what does a marketing consultant do? All the behind-the-scenes work to ensure that your business succeeds.
Enough with chucking such a sizeable slice of your budget towards marketing efforts that aren't paying off! Contact us today to start heading in the right direction ASAP.