We're
An SEO Agency Specialising in Helping B2B Companies
Our B2B SEO services are used by growing businesses across the UK to climb Google search rankings, drive inbound leads and ultimately win more clients.
Our B2B SEO services are focussed on building a steady stream of high-quality web traffic that converts to leads, builds your pipeline and ultimately generates revenue.
SEO Strategy
To reach professionals via search engines you'll need a solid strategy in place. We understand how organic search traffic and SEO strategy ties in with the broader B2B buyer journey and are focused on your lead generation objectives.
To develop a robust B2B SEO strategy, we need to:
Determine who your audience is and create buyer personas
Discover what those professionals are searching for
Create content on your website that can satisfies those searches
Then show Google that your content is of a high quality and delivers value to people searching for those terms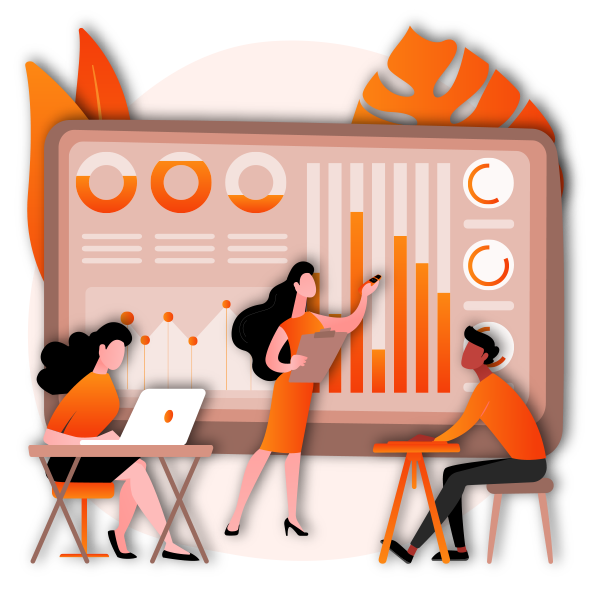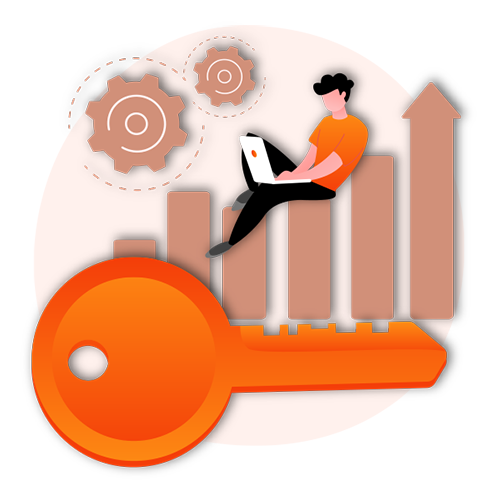 Keyword Research
Keyword research is the foundation of any successful B2B SEO strategy. Rather than be drawn to high volume keywords that may be unachievable or generate low quality traffic, we'll seek out niche terms where your business can shine.
We can support your content marketing efforts by providing you with valuable keyword research to understand what your audience is really looking for. No more working from hunches or your own internal terminology. We'll tell you what your clients are searching for, which will allow us to build a content production plan guaranteed to bring in relevant traffic.
Ask for website health audit
Web design can be a confusing field.
So why not let us take a nosey at your current website to see what areas are letting you down?
Technical SEO
Technical SEO refers to everything that happens 'under the hood' of your website. After all, your website needs to be readable not only by humans, but by search engines too.
Technical SEO is the process of optimising your website in a manner that Google and other search engines can crawl easily. It includes things like the meta descriptions, structured data markup, the site speed and responsiveness, use of a sitemap, internal linking, url structure and secure browsing.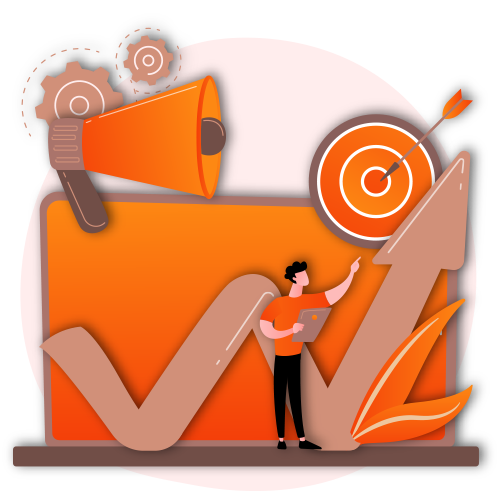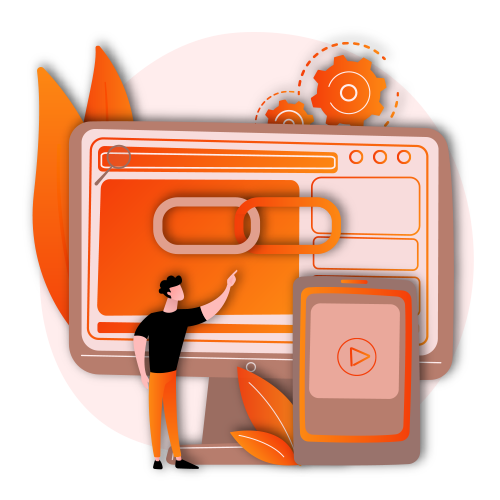 On-page and Off-page SEO
On-page SEO is the process of optimising your actual website, while off-page SEO concentrates on increasing the authority of your domain, predominantly by earning backlinks from other websites.
Building a steady stream on backlinks from high authority sites that operate in your niche, the local area or even national publications is vital to SEO success. Link building acts as a trust measure for Google, helping it determine whether (or not) to rank your content.
We can help you to secure links from other websites through an outreach programme to target publications. This can come in the form of a guest blog post, a paid-for advertorial, a link embedded into their content or a directory listing (only high-quality directories mind you!).
Content production
Content is king, and a strong B2B SEO strategy will have content production at its heart. Good content creation leads to 434% more indexed pages than websites without updated content.
We'll work with you to identify buyer personas and streamline the B2B purchasing journey to create a highly efficient inbound sales funnel.
Engaging copy helps convert organic traffic. Driving more traffic to your website won't grow your business unless the website engages customers with unique, interesting content. B2B buyers typically consume between three and seven pieces of content before speaking with a salesperson. That's where we can step in, crafting landing page copy and blog content that keeps readers enthralled.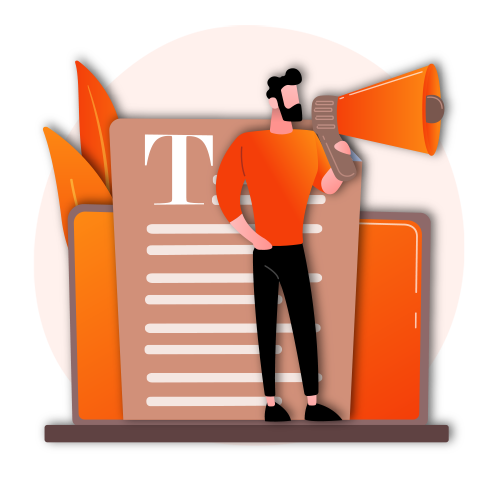 Yes, we preach content marketing but we also practice it. So here's some content that captures our take on B2B content marketing. Hope it helps.
B2B
How does B2B SEO Differ from B2C?
B2B SEO targets the professionals working for businesses that could become your customers. As such, it is tailored to the specific goals of B2B brands.
B2B SEO differs from B2C SEO in several ways. For instance, the keyword targeting used in B2B SEO strategies tends to pinpoint lower-volume search terms which are commonly used by employees of target companies. Whereas B2C terms can be far broader in their use by consumers.
Content too is designed to appeal to business buyers, and will include articles, videos and tutorials that have been made with these specific professionals in mind.
The way B2B products and services are bought is, in most cases, quite different to consumers.
This means there are several unique challenges that B2B SEO faces, including complex, low volume – niche – search terms and lengthy sales funnels, leading to low on-page conversion rates (in Google's eyes at least).
The B2B buyer requires a strong demonstration of expertise to establish trust in your brand. They should be included in a nurturing journey and websites need to showcase case studies, product features and reviews to encourage lead generation.
How long before I see results?
SEO is a long game, but one that pays dividends if you get it right.
Typically, we'd expect you to start to see results in 6-12 months with consistent attention. Of course, that varies dependent on the types of search terms you are targeting. Smaller niche or local terms can deliver results in less time, whilst higher volume, broader terms can take much longer.
The level of competition you face, your domain authority and your content production efforts will all play a significant role in how long your SEO will take to get results.
If you're launching a new website on a brand-new domain with no backlinks and little content, SEO will take time. Whereas if you're embarking on a new phase of content production for an established, authoritative website, you may enjoy a number of quick wins.
How do you monitor performance?
We use several tools to assess how your website rankings are progressing. These include search ranking reports that monitor how your site ranks for target key terms on a daily, weekly and monthly basis.
We also use other systems to monitor how your competitors are doing for the same terms and what percentage share they have for those terms vs your website. On top of this, we harness the power of Google Analytics and heatmapping software to determine what is happening with visitors that land on your site, to identify any problem areas where the user interface may need work.
Reports can be issued to you as required, on a monthly or weekly basis and we can overlay recommendations for content production. This agile approach allows our clients to turn around website changes and content as a real-time response to current positioning.
How much does a B2B SEO cost?
Some B2B SEO Agencies charge upwards of £3,000 per month for their services. But as a small, family-run business, we can offer our B2B SEO services for far less. In fact, our packages start at just £1000 for the development of an SEO strategy, keyword research, technical SEO and refinement of existing content.
That's 3x more cost effective! We'd then recommend an ongoing programme of content production, with rates dependent on volume of copy required.
Can B2B SEO deliver a good ROI?
B2B SEO strategies drive qualified leads and sales. By improving the rankings of the search terms commonly used by decision makers, these strategies put a brand's products in front of the people that really matter. This inevitably results in considerable improvements in both qualified leads and sales.
Still not convinced? Here are some surprising stats that might change your mind…
According to HubSpot, 57% of B2B marketers stated that SEO generates more leads than any other marketing initiative.
59% of B2B marketers say SEO has the biggest impact on their lead generation goals. (Marketing Charts).
89% of B2B researchers use the internet during the B2B research process. (Google, 2020).
71% of B2B researchers begin their research with generic Google searches.
On average, B2B researchers do 12 searches prior to engaging on a specific brand's site. (Google, 2020).
70% of marketers see SEO as more effective than PPC.
Organic search drives 51% of all visitors to business-to-business websites, whereas paid-search drives 10% and social 5%. (MediaPost).
Organic search equates to 95% of all web traffic. (SimilarWeb, 2021).
On the first page of Google, the first five organic results account for 67.60% of all clicks.

B2B SEO Services Tailored to Your Needs
Whether you need to drive a high volume of leads through your door or refine your sales efforts to focus on higher value opportunities, we'll tailor our SEO services to meet your objectives.
With return on investment top of mind, we know that it's not just about improving rankings and increasing web traffic, ultimately, you need sales!